Dating back to the 10th century, Cockton was a sleepy hamlet for a growing farming community. It seemed to have picked up the 'Old' prefix sometime in the 15th century but historians can't discover the reason. Current speculation is that the residents at the time called it 'Old Cockton' and the name seems to have stuck. In recent times, the hamlet has been incorporated into the larger town of Cockaigne and benefits from all the freedoms that town has to offer.
Old Cockton Cricket Ground
Decades ago, Old Cockton had a professional cricket team which was the envy of the region. Unfortunately, the team fell on hard times and has now been disbanded. Thanks to the generous donations of Cockaigne Pharma, the grounds have been regenerated and is now used as a community space and is used by other local teams.
---
Cockaigne Courthouse
The courthouse used to be the Old Cockton Magistrates' Court, hence why locally it is sometimes known as the Magistrates' Court. Cockaigne took over the building when the town was formed. All proceedings are open to all residents of Cockaigne and cases are heard by a judge. The building is Grade II listed and visitors are welcome to appreciate the Victorian architecture.
---
Village Green
Old Cockton Village Green was the heart of the old village, nowadays it is a well kept green space that is used for festivities. On Mayday, the locals erect a maypole and dance around it before they crown the May Queen, and peculiar to Old Cockton, a May King. Every last Saturday in the month it is home to a farmers' market.
---
Old Cockton Village Hall
The Village Hall is a community space and can be rented out. It is a meeting place for our Scout Troop and you will find several classes take place in the evenings; keep fit, pilates, yoga. Every Sunday from April through to September, it hosts an indoor antiques market.
---
Old Cockton Spa & Hotel
When the last Lord Cockton dies, Old Cockton Manor and all its grounds were sold off. The Manor House has been converted into a five-star hotel and spa. They offer pamper weekends or you can stay longer. There is a health suite with a gym, plunge pool, sauna and steam room which is also open to day visitors.
---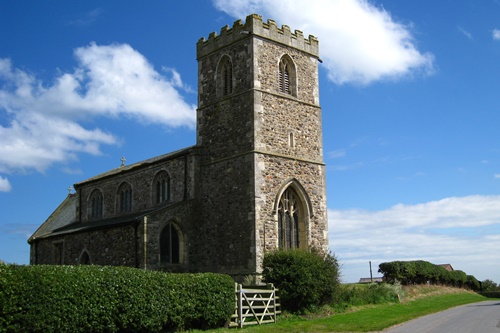 Saint Sebastian Church
The Norman church was built in the 12th century and was the heart of the village. An Anglican church, it hold regular services and the Rector ministers to all residents of Cockaigne.
---
Cockton Holiday Cottages
A row of five self-catering holiday cottages popular with visitors. They are a perfect base to explore Cockton and Cockaigne, with amenities close by and nature outside the back door.
---