Bathhouse Attendant: UBI + benefits
We are looking for someone to join our dedicated team to make our clients experience extra special. Experience in giving full body massage is desirable but not essential as we will make use of what talents you already have. Apply now and we'll ensure this is the best job you will ever have.
---
Correction Officer: UBI + £10k pa + benefits
You don't need qualifications to become a prison officer. Personal qualities are more important. You need to show: Good communication and influencing skills, effective decision-making, care and understanding. You should be reasonably fit, have good eyesight and be well versed in the rules of Cockaigne. You should also be willing to inflict corporal punishment when necessary.
---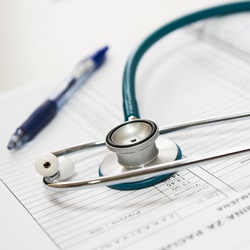 General Practitioner (Doctor): UBI + £30k pa + benefits
Cockaigne Medical Practice is looking to recruit a new GP and partner due to the increasing population. We are more concerned with your ability to offer healthcare the highest level rather than experience. Full support will be given by the other GPs in the practice. We expect an Outsider to fulfil this role, so please be aware of the unique nature of Cockaigne before applying.
---
Supermarket Customer Service: UBI + benefits
We are looking to recruit a variety of roles at the supermarket, from cashiers to shelf replenishment and online shopping operatives. We value customer service above all else, so if you like helping people and want to work in a relaxed friendly environment then we offer excellent opportunities for personal growth.
---
Cinema Usher: UBI + benefits
The Cineplex is looking for someone to join our team of film enthusiasts to engage with customers and enhance their experience. We show both new releases and a range of classics films. We pride ourselves in going that extra mile for our customers and offering them a personal experience.
---